Product Description
Kiss goodbye to annoying stutters and lags with the Oppo A7 that comes packed with a Qualcomm Snapdragon 450 1.8 GHz Octa-core Processor and 3 GB of RAM. Its stunning Waterdrop Screen Design and Compact Structure make this phone aesthetically appealing. Its mighty 4230 mAh battery gives you the power to do a lot more than just take calls.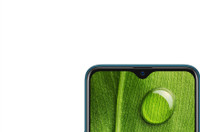 Waterdrop Screen Design
Backed by several technological advances, the A7's Waterdrop Screen Design displays images with utmost clarity and life-like detail, like a water droplet that is on the verge of dropping. The Corning Glass has an 89.35% Screen Ratio, and it offers a great resistance to scratches, while giving you an immersive viewing experience.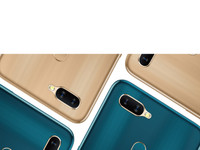 Aesthetic from Every Angle
Boasting the concept of contrasting beauty, this phone's elegant design is complemented by the 3D heat-curved sheet and the grating pattern on the back mirrored texture casing. The polished feel in the central frame lends a premium look to the phone.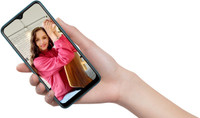 Compacted Structure and Firmer Handgrip
The addition of an Anti-reflective Coating increases the overall screen brightness by up to 35%. So, go on and look at the phone from any angle – it would still be visually pleasing. The Low-voltage Backlight reduces the phone's temperature by 0.5-degree Celsius and the Magnesium Alloy helps the battery dissipate heat effectively. These factors play a vital role in offering a better handgrip.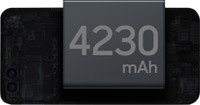 Mighty Battery
It houses a powerful 4230 mAh battery to keep the phone juiced up for all your resource-demanding tasks. In addition to this, the smart and thoughtful AI Battery Management freezes inactive apps and minimises caching to save power.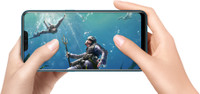 Robust Performance
Powered by a Qualcomm Snapdragon 450 1.8 GHz Octa-core Processor and 3 GB of RAM, this phone can handle any task you throw at it seamlessly. So, play your games, watch videos and open multiple apps, without any stutter. Multitasking on this phone is a breeze. To top this off, the Enhanced Memory lets you store those moments that are special to you.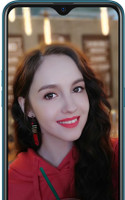 16 MP Front Camera
The front camera with the HDR Mode, keeps your selfies bright and clear, even in dimly lit or dark places. The Wide Angle and the Large Aperture Configuration capture subtle details for your gorgeous selfies.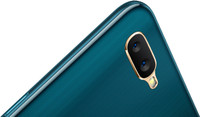 Dual Rear Camera System (5P Lens)
This rear camera system, along with the AI Beauty technology, produces studio-quality portraits with Bokeh Effect to keep you looking like a star in your pictures. The Multi-frame Image Stabilisation technology keeps your videos more fluid and vibrant.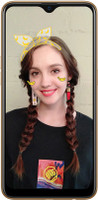 AR Stickers – Keep Phone Time Fun
You can now add music stickers in the foreground and background areas to make your photos fun and interesting.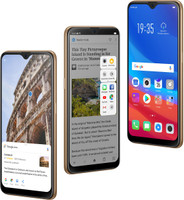 The Smart and Efficient ColorOS 5.2
Based on the Android 8.1 Operating System, this OS offers a smart, convenient and an efficient user experience. Explore features, such as the Smart Bar that supports multitasking operations, the Music on Display that gives you a captivating experience, and much more.