Product Description
What can you do with the Oppo A83 in your hand, you ask? You can capture beautiful pictures which are backed by Artificial Intelligence, work on two windows simultaneously or enjoy your favorite visuals on the 5.7 inch Full-screen Display. Not to forget, you can also store all your files in one place thanks to a memory of 64 GB (expandable up to 256 GB).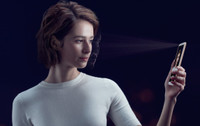 Beauty Recognition Technology
This phone's smart camera with the help of Artificial Intelligence detects your gender, age, and skin tone to precisely refine your facial spots, so as to capture the real, beautiful you. It has about 200+ facial features.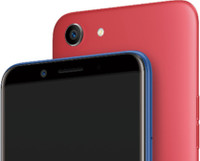 8 MP Front and 13 MP Rear Camera
The 8 MP Front Camera is backed by a built-in Artificial Intelligence Technology and Beautify Algorithm to make every picture of yours look appealing. As you switch to the Ultra HD Mode, the 13 MP Rear Camera takes multiple shots to capture an image that is equivalent to 50 MP.