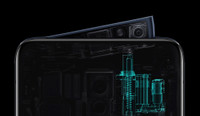 Stunning Detail in Low-light Conditions
This mobile phone comes with an efficient camera, large sensors, and a large aperture. These features are combined with MFNR and HDR software algorithms to protect your images from overexposure so that you can achieve stunning detail even in low-light conditions. The AI portrait optimisation feature enables night photography, and it can differentiate between the subject and the background. This way, your images will depict accurate skin tones and more so that you can achieve professional photos.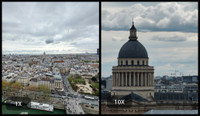 Crisp and Clear Shots
Thanks to this mobile phone, you can capture far away subjects without any distortion. This way, you can get crisp and clear shots, every time.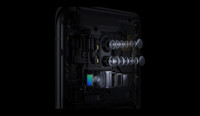 Panoramic Screen for Better Viewing
This mobile phone offers uninterrupted viewing, thanks to its large screen-to-body ratio. This way, you can enjoy an immersive experience while gaming or streaming content.
Smooth Performance
You can enjoy speedy performance, thanks to the Qualcomm Snapdragon 855 processor. With up to 8 GB of RAM, you can game, video chat, stream content, and more smoothly.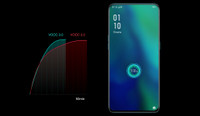 Device Stays Cool
Thanks to the cooling gel, triple graphite layering, and copper pipes, you won't have to face heating issues. The AI Ice Box feature smartly closes apps that have been inactive for a while. This way, you can enjoy longer battery life.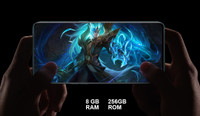 Hassle-free Gaming
This device monitors performance, latency, and control issues. It analyses touch control and the refresh rate to ensure that you enjoy smooth gaming.
Long Battery Life
Thanks to its 4065mAh battery capacity, you won't suddenly run out of battery while streaming a nail-biting episode. Its VFC flash charge algorithm considerably increases the charging speed so that you can get back to whatever you were doing on your phone in no time.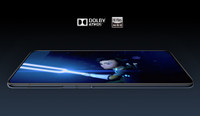 Immersive Audio by Dolby Atmos
Games and online content can be enjoyed even more, thanks to Dolby Atmos. It gives you enhanced sound, volume levelling, and voice enhancement so that you can enjoy hassle-free use.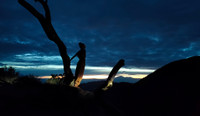 Hone Your Photography Skills
With a 48 MP main camera, a 13 MP telephoto lens, and an 8 mp wide-angle lens, you can hone your eye for detail. The Tri-lens full focal length system adapts to different photography styles, such as wide-angle, portrait, 10x hybrid zoom, and even facilitates 4K video filming.