Description
A phone that captures the world, just the way you see it – that's how you will describe your tryst with the Samsung Galaxy A7 smartphone whose 8 MP 120-degree Ultra Wide Lens pave the way for gorgeous, unrestricted wide-angle pictures. Besides the invigorating triple rear camera (24 MP + 5 MP + 8 MP), this phone's magnificent 24 MP Front Camera lets you take selfies in the clearest manner. Oh, this phone is built to perform as well, thanks to the presence of an impressive 4 GB RAM and a memory of 64 GB. Not to forget, every visual will be a delight to watch on the 15.24 cm (6) True FHD+ SuperAMOLED Infinity Display.
Product Description
The Samsung Galaxy A7 will leave you stunned with its powerful performance and Triple Camera. With its Ultra-wide Angle View, you can capture shots like never before. This smartphone is designed with a 15.24 cm (6) True FHD+ Infinity Display so you can enjoy your content in incredible clarity.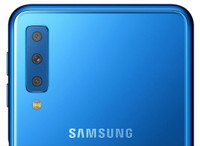 Turn Moments into Masterpieces with Triple Camera
It has not one or two but three cameras. Yes, you heard that right. This Samsung Galaxy A7 introduces Triple Camera so you can turn your pictures into stories with every click. The camera features 24 MP Low Light, 8 MP Ultra-wide Angle and 5 MP Live Focus to take your photo sessions to a whole new level.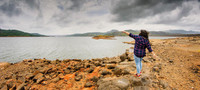 Turn Wow into Whoa with Ultra-wide Angle
With the Ultra-wide Angle, you can capture what the human eye sees. The images you click will be a real visual treat with its 120º FOV when compared to the normal 78º FOV.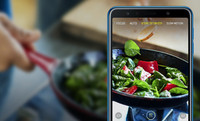 Turn Likes into Love
The Triple Camera is capable of intelligently detecting up to 19 different scenarios. So, every time you click a picture, the camera optimises each shot and gives it a perfect picture composition.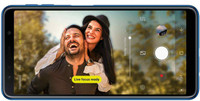 Turn Snaps into Portraits
Add stunning effects to each shot. You can make portraits just by bringing your face upfront with the Live focus. You can further enhance every click by using Background Blur Shape.
Turn Drab into Fab
No more dark or drab pictures. Thanks to the super pixel camera of this smartphone that can capture more light by combining four pixels into one, thereby making your pictures vivid even in low light conditions.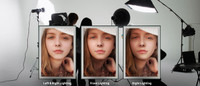 Turn Selfies into DP
Taking selfies on this Galaxy A7 will be nothing less than a studio photoshoot. You can capture brilliant photos with its 24 MP front camera and adjustable LED flash. You can further enhance each shot with its pro-lighting.

Turn Watching into Binging
With its Super AMOLED Infinity Display, you can experience stunning colour reproduction and deep contrasts. Also, enjoy the True FHD+ streaming experience on its 15.24 cm (6) Infinity Display.

Turn Sound into Surround
Elevate your senses with Dolby Atmos that is engineered to create and playback multi-channel soundtracks to give you a fully immersive sound experience. Enjoy your favorite music and movies with its three-dimensional effect and rich, powerful sound.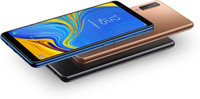 Turn Style into Stylish
This Samsung Galaxy A7 has a premium glass design and slim body that is easy to hold and worth flaunting.

Turn Usual into Unique
This smartphone features an ergonomically designed Side Fingerprint Sensor. With this, you can stylishly unlock your phone and also keep your content safe at all times.

Turn Fast into Super-fast
With its Samsung Exynos 2.2 GHz Octa-core Processor, this Galaxy A7 lets you experience powerful processing, high-speed and smooth multitasking, every time you unlock your phone.