Product Description
Movies, music, games and more – explore infinite possibilities and ways to stay entertained all day long with the Samsung Galaxy J8. Powered by 4 GB of RAM and featuring a Super AMOLED display, this Samsung smartphone ensures a glitch-free performance and delivers stunning color reproduction.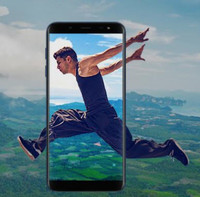 Explore the Unseen
Thanks to its Super AMOLED Infinity 15.24 cm (6) HD+ screen, the Samsung Galaxy J8 offers a notable viewing experience by delivering stunning colour reproduction and deep contrasts. Its 18.5:9 display ratio offers a massive viewing area which enhances your gaming and movie-watching experiences.
Bezel-free Design
The Galaxy J8's Bezel-free Design makes your experiences boundless. The placement of the fingerprint sensor at the back makes for a hassle-free unlocking experience.