Description :
Galaxy S9+ Sleek and stunning the latest flagship from Samsung comes with a revolutionary camera that adapts like the human eye. It allows one to take photos without thinking twice no matter the time of day. With two f-stop modes, the category-defining Dual Aperture adapts to bright light and super low light automatically with ease making your photos look great whether it's bright or dark, day or night.
Product Description
A blend of innovative design and technology – the Samsung Galaxy S9+ is powered by an octa-core processor, which runs all its innovative features seamlessly. A brilliant camera and nifty features such as augmented reality, Super Slow-mo, and Live Translation will revolutionise the way you've been using a smartphone. The cherry on the top is that it can be charged wirelessly.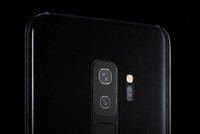 The All-seeing Eye
You'd never miss out on capturing your precious moments again because of low-light conditions. The Super Speed Dual Pixel (12 MP + 12 MP) camera and the 8 MP front camera make your pictures truly Instagram worthy. Make your clicks blur-free, thanks to dual OIS (Optical Image Stabilisation).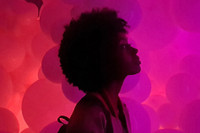 Dual Aperture Lens
The Dual Aperture lens intelligently adjusts to different lighting conditions, making sure to capture every detail in bright daylight or low-light. The lens chooses F1.5 mode for low-light conditions and F2.4 mode during bright daylight.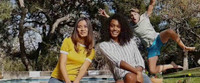 Super Slow-mo
Slow down time itself with the magic of modern cinematography. At 960 frames per second, its camera can be used to make epic videos by adding music and effects to them. You can choose between three styles of looping (reverse, forward, or swing) and share it with your friends in a GIF format. You can even make those Super Slow-mo moments as your lock-screen wallpaper.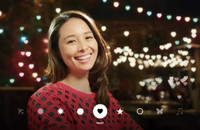 Selective Focus
You can use Live focus to make your portraits pop out and the Bokeh filters to turn the background lights into various pretty shapes.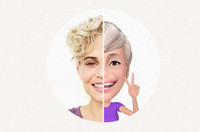 AR Emoji
This feature adds more fun to your conversations by turning a selfie of you into an emoji using the camera. Add a personalised touch to your conversations by using different AR emojis and stickers.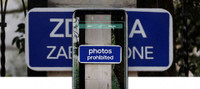 Live Translation
Have you ever been in a situation where you couldn't understand street signs because they were in a different language? Travel the world with the Samsung Galaxy S9+ and use the Live Translation feature to read a menu or a signboard written in a foreign language with ease.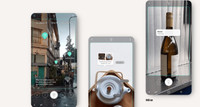 Bixby Vision
It lets you find relevant information about a subject by simply focussing the camera on it.
Intelligent Scan
Isn't swiping and unlocking old school? This cool feature combines face recognition and iris scanning to unlock your phone even in low-light conditions.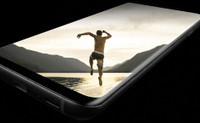 Infinity Display
See photos and videos the way they're meant to be seen. The S9+ features a 15.75-cm (6.2) Quad HD+ Super AMOLED display and a near bezel-less, edge-to-edge screen, that has full-frontal glass, which elevates the overall visual experience. Also, the aspect ratio of 18.5:9 gives you a cinematic view while watching videos.

Dolby Atmos
The stereo speakers, tuned by AKG and powered by Dolby Atmos, surround you with crisp and loud three-dimensional sound that's 1.4 times more powerful than previous Galaxy phones.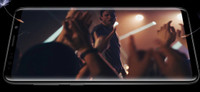 Faster and Smoother Performance
An octa-core processor and 6 GB of RAM let you watch videos and play games without almost any lag. Downloading and watching live streams is also done without any hiccup, thanks to LTE speeds of up to 1.2 Gbps. The 3500 mAh battery ensures you are kept entertained for a longer period. Also, your sensitive data is kept safe and secure, thanks to Samsung Knox.