Product Description :
Bring home the Samsung Galaxy Tab A that houses a massive 4000 mAh battery in a slim profile (8.7 mm). Watch videos, view photos, surf the Internet and much more, on its 17.78 cm (7) screen. It is as light as 289 g, and you can carry it around easily. You can use its 5 MP camera to click amazing pictures. This tab even lets you create various effects, such as making animated GIFs, clicking panoramas, scanning barcodes and QR codes, and much more.
Design
You can carry it around easily as it is slim, compact and lightweight. It has rounded corners that give you a comfortable grip. The visually-appealing non-slip pattern on the back prevents accidental slips and falls.
Camera
Take vivid and vibrant images with its 5 MP autofocus camera. You can even use it to scan barcodes and QR codes. The effects that you can create with this camera are aplenty, such as taking GIFs, panoramas and much more.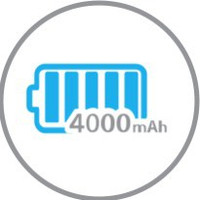 Extended Battery Life
It is powered by a 4000 mAh battery, so you can seamlessly watch videos, surf the web and do a lot more.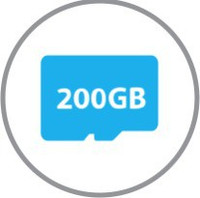 Storage
You can store diverse and comprehensive content, such as movies, photos, music and files, using a microSD card (up to 200 GB).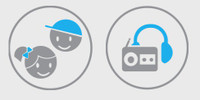 Kid Mode
It features educational and beneficial content that is designed for your kid's development in a recreational way. You can even exercise control over the content your kids have access to.
FM Radio
Plug in your earphones and listen to the local radio channels. The Hybrid radio features online radio broadcasting, along with a simple recording function, so you don't have to worry much about the data usage.