Description :
This slim and sleek Samsung Tablet is both aesthetically pleasing and functional. It packs a powerful Qualcomm processor and graphics card which let you enjoy seamless multitasking and gaming on this tablet. Audio on this tablet is captivating, thanks to its four speakers which are designed in collaboration with Harman. The Samsung Galaxy Tab S3's S pen is intuitive and writes naturally. This tablet's 6000 mAh battery charges quickly and has a video playback time up to 12 hours, so you can trust this tablet to be your entertainment backup whenever you need it.
Product Description :
The appeal of this sleek glass and metal tablet is enhanced by its functionality. This Samsung Galaxy Tab S3 features four speakers which are optimized by Harman for an immersive stereo experience, and comes with an extensive S pen functionality such as screen-off memo.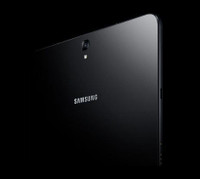 Design
The Samsung Tab S3 has a slim form, much like a smartphone, but with the benefits of a tablet. Its back is characterized by a noble glass finish which makes it both elegant to look at and hold.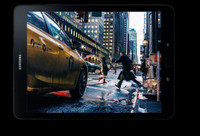 HDR Video Support
Content displayed on this tablet's 24.6 cm (9.7) QXGA Super AMOLED screen is enhanced. The tablet supports HDR videos and highlights the smallest details in images so they are visible and life-like.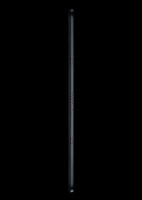 Processor
The Samsung Tab S3 tablet is powered by a 2.15 GHz Qualcomm processor and has a 4 GB RAM, plus a powerful graphics chip so you can experience entertainment like never before on it. Browse the web, watch movies, or play games – every experience on this tablet is crisp and impressive.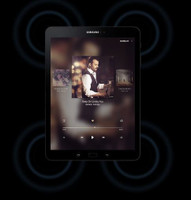 Sound
This tablet's four speakers are designed in collaboration with AKG Harman's acoustic engineers. When you play a song or watch a movie on it, the audio comes from all four corners of the tablet and automatically adjusts to the screen orientation. You can clearly listen to dialogues and music beats regardless of whether you're using your tablet vertically or horizontally.
Game Launcher
The Galaxy Game Launcher is optimized for the Samsung Galaxy Tab S3 (LTE). It includes an energy-saving mode. You can also turn off notifications in a game if you like. The Vulkan API brings you a breathtaking graphics performance so you can bring your A-game on the virtual gaming field.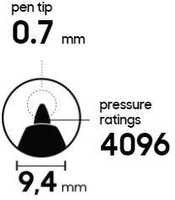 Write Naturally with the S Pen
The Samsung Galaxy Tab S3's S pen has a 9.4 mm diameter and is comfortable to hold. Its tip is a fine 0.7 mm, and lets you write clearly and naturally.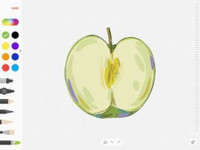 PEN.UP.
Use the PEN.UP. app to show off your creative side by doodling on it. You can also keep track of important notes and reminders with Samsung Notes.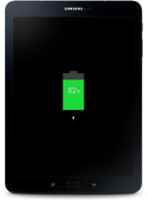 Battery
Whether you're at work or on a holiday, the Samsung Galaxy Tab S3's long-lasting battery lets you stay connected with your loved ones. This tablet's powerful 6000 mAh battery lasts up to 12 hours on a single charge. The Adaptive Fast Charging feature lets you fully charge your Samsung Galaxy Tab S3 in just 180 minutes.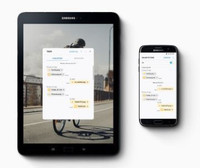 Samsung Flow
View content from your smartphone on this Samsung tablet. You can easily connect and switch to watching content between your compatible Samsung smartphone and tablet.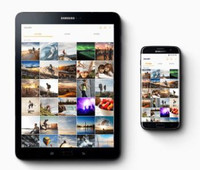 Samsung Cloud
The Samsung Cloud has a 15 GB storage space so your important files are always at hand.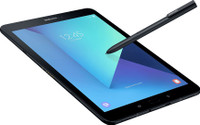 Connectivity
The Samsung Galaxy Tab S3 (LTE) has an Android OS and supports both Wi-Fi and 4G connectivity.
Storage
Capture life's best moments with this tablet's 13 MP rear and 5 MP front cameras and save them in its spacious 32 GB ROM which is expandable up to 256 GB via a microSD card.