Description
What would you give for a phone which has an expansive screen without the bulk? Meet the Vivo V9 Youth. It boasts an impressive 15.5 cm (6.3) screen, but is designed to look like a 13.9 cm (5.5)-display phone. The phone packs a lineup of fun features to boot – play around with the AR stickers, and its cameras which give you control over how your pictures turn out. This Vivo smartphone also identifies your gender, skin tone, age, and texture and applies a range of beauty effects to give you pictures which are nothing short of Instagram gold. Features such as the Game Mode let you block messages, calls, and alerts while gaming. The Motorbike Mode offers you a safe way to attend to calls while riding.
Product Description
The Vivo V9 Youth breaks away from being just another smartphone. It packs features such as the Game Mode which lets you block messages and calls while gaming, and the Motorbike Mode which offers you a safe way to answer calls while riding. Its cameras are loaded with fun features which bring out the best in your pictures. Keep things between you and your phone, with the Face Access feature which gives you exclusive access to your phone's content – there's no worry about intrusion.
FHD+ Display
Its 19:9 FullView Notch 2.0 Display, its screen-to-body-ratio of 90 percent, and its 403 PPI pixel density contribute to this phone's sleek appeal. What's most impressive about this phone is that it boasts side bezels which are just 1.75 mm. The screen itself measures a good 15.5 cm (6.3), but is designed to look as compact as a 13.9 cm (5.5) – offering you an immersive view for watching videos or for gaming.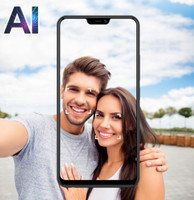 AI Technology for Enhanced Pictures
This phone identifies your gender, age, skin tone, and texture. It then applies a range of beauty effects to your pictures whilst highlighting your natural beauty. Over time, the phone learns about your face and photographic habits, and enhances your selfies accordingly.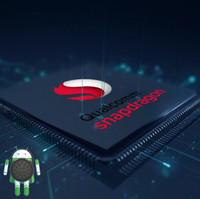 Powerful Performance
Powered by a Qualcomm Snapdragon octa-core processor, and with a 4 GB RAM, this smartphone is more responsive than ever – switching between apps, loading videos, or playing games are seamless. Its Android Oreo 8.1 OS promises a long-lasting battery life and an improved security system.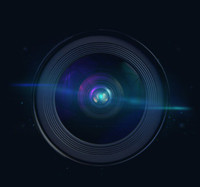 AI Selfie for Clear Pictures
The AI algorithm creates a 3D model to artistically dispense light. Choose from a range of light effects to create model-style pictures which are as good as professional photo studio clicks.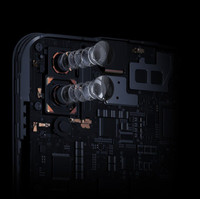 Dual Rear Cameras
Its 16 MP rear camera captures minute details of subjects with sharp contrast and accuracy. The secondary 2 MP rear camera captures the depth of field in pictures. The phone's rear cameras also pack a F/2.0 aperture which delivers advanced low-lighting shooting capabilities and Ultra-fast Autofocus. It also includes technologies such as Live Photo, Shot Refocus, Ultra HD, and the Professional Mode which delivers DSLR camera-like photos. You also have the option of transforming every picture you take into an artistic masterpiece with the Bokeh Mode.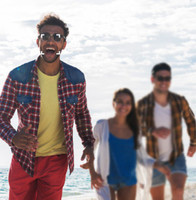 Shot Re-focus for Clear Pictures
This feature lets you shift the focus on different objects and points even after taking a picture.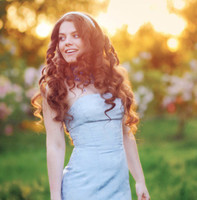 AI HDR
The AI HDR effect lets you take clear and detailed pictures even in settings with extreme light in the background. This software algorithm combines multiple frames to produce pictures which are nothing short of perfect.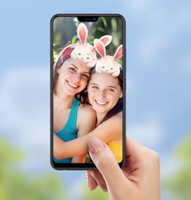 AR Stickers for Fun Selfies
Appease to your playful side with these stickers – set your style to sweet, funny, or punk with just a single click.
AI Face Access
The phone scans your facial features so you and only you have access to your phone's contents. It also identifies unauthorized access attempts by detecting light-reflected surfaces and subtle facial movements.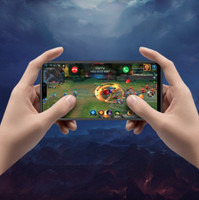 Game Mode 2.0
Gaming enthusiasts, you are going to love the Vivo V9 Youth! It packs the Game Mode feature which blocks all messages, calls, and alerts while you're gaming. You can set your phone to display phone calls from designated calls only. Choose to answer or ignore calls simply by swiping up.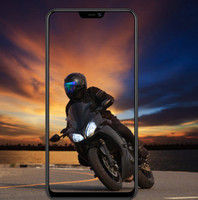 Motorbike Mode
As a safety precaution, this mode lets you receive calls in a safe way when riding. To switch it on, go to the 'Settings' or the 'Control Centre'.