Description :
You're ready to head out and get on about your day but the warning signs of low battery on your phone threaten your plans. You could take the powerbank route but who wants to walk around with their phone wired to another device, right? The Oppo F9 Pro saves you the hassle with its VOOC Flash Charge Technology. Just five minutes of charging gives you upto two hours of talktime. This phone also comes with the overheat-protection feature. When it comes to fun, the Oppo F9 Pro lays it all out for you on its expansive 16 cm (6.3) screen. Gaming, listening to music, or working, everything will be smooth and immersive on this phone.
Product Description
A device custom-made for individuals who like to be out and about the city or the world, the Oppo F9 Pro is the perfect tool for you to record everything you do. It charges faster than regular smartphones, and is powerful enough to ensure a smooth multitasking experience whether you're gaming or texting.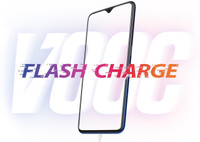 Flash Charge
Its VOOC Flash Charge Technology offers a high-current charging solution at low voltages. A mere 5 mins of charging gives you about two hours of talktime.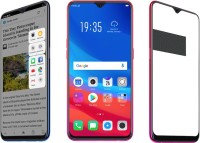 Multitasking is a Breeze
ColorOS 5.2, based on the Android 8.1 OS, makes multitasking seamless. Listen to music with the screen off, identify any object through the lens, or check incoming social media messages while gaming, everything will be a breeze.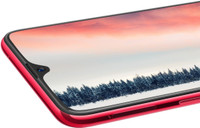 An Immersive Viewing Experience
Three distinctive features about this phone's screen ensure you an extensive view – its indulgent 16 cm (6.3) FHD+ Waterdrop display, its 90.8% screen with 19.5:9 aspect ratio, and its sleek structure.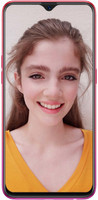 25 MP Front Camera with HDR Sensor
The 25 MP AI selfie camera captures the essence of objects or subjects as intended. These pictures are further enhanced by the sensor HDR which is embedded in the camera's hardware. The final result of this collaboration is selfies which are nothing short of perfect, irrespective of whether they are taken in bright or low light conditions.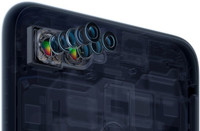 Dual Rear Camera System
The dual rear cameras provides impressive depth-of-field effects so the magic of your favourite moments translates itself into the pictures you click.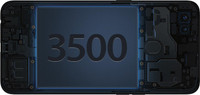 Long-lasting Battery Life
Its 3500 mAh battery utilizes a smart power management system which aims to prevent battery drain. It learns and establishes your usage patterns over time, closing inactive apps to save power.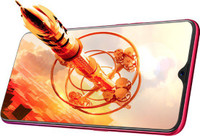 Powerful Performance
A smooth performance, whether you're gaming or texting, is brought to you by the phone's enhanced processor and 6 GB of RAM. For your media files, the Oppo F9 Pro makes available its expansive 64 GB of internal storage space.

Five Layers of Protection
With 5 levels of protection layering from the adaptor to the port and the phone's interior, this device is protected from possible damage brought on by high current. Its VOOC charging system replaces the voltage-reducing circuit with an MCU to protect your device from overheating while charging.