Description
Up your picture-taking game with the Vivo V9 Pro smartphone. It comes with a high-resolution 16 MP selfie camera and a 13 MP + 2 MP dual rear camera system which capture the minutest details of the object or subject in front of it. The Vivo V9 Pro phone also features the Bokeh Mode which blurs the background in shots so the sole focus of the picture is the subject.
Product Description
Capture picture-perfect shots despite the lighting or the background; this quest is made possible with the Vivo V9 Pro. It comes with the Bokeh Mode which you can use to blur the background so the subjects in the picture are highlighted.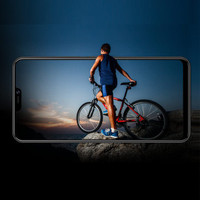 FullView Display 2.0
Videos and games come to life on this phone's 15.5 cm (6.3) FHD+ 19:9 FullView display. Its 1.75 mm side bezels and its 90% screen-to-body ratio give this phone a sleek aesthetic appeal.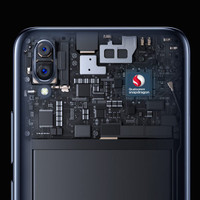 A Powerful Performance
Performing even the most complex tasks on this phone is seamless, thanks to its Qualcomm Snapdragon 660AIE Octa-core processor which facilitates a super-fast performance.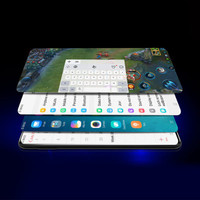 Smooth Multitasking
Equipped with a 4 GB of RAM capacity, this smartphone offers you a responsive user experience – switch between apps, load videos, or play games without any lags. The Vivo V9 Pro packs a 64 GB of ROM capacity which is expandable by up to 256 GB.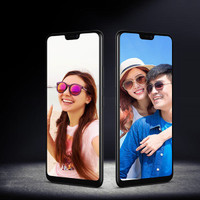 16 MP AI Selfie Camera
The high-resolution sensor present in this camera delivers high-quality selfies; photos you won't mind sharing with other people.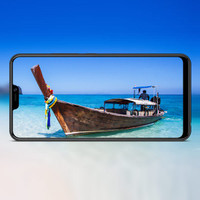 Dual Rear Camera System
The Vivo V9 Pro features a 13 MP + 2 MP dual rear camera system. The 13 MP camera captures even the minutest details of subjects and presents them with sharp contrast and accuracy. The 2 MP rear camera brings pictures to life by capturing the depth of the field in photos.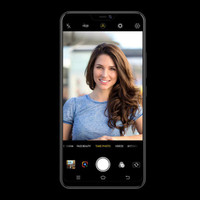 AI Bokeh Mode
Turn your photos into masterpieces with the AI Bokeh Mode.
AI Face Beauty
This technology enhances your natural look in pictures. It also learns your customised setting preferences and automatically applies them each time you take a photo to give you the best shots.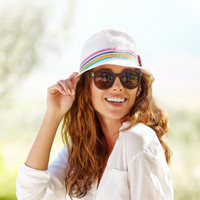 AI HDR
There's no such thing as a bad picture with the Vivo V9 Pro. It comes with the AI HDR feature which lets you shoot clear and detailed pictures even in environments with extreme light in the background.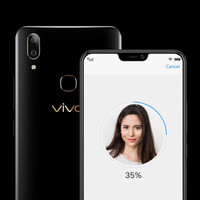 Security Guaranteed
Don't bother with complicated passwords because this phone lets you access your device's contents simply by scanning your face or by swiping your finger on the fingerprint sensor. Its Face Access feature recognizes changes in appearance; your phone unlocks even when you're wearing a hat or have a pair of glasses on.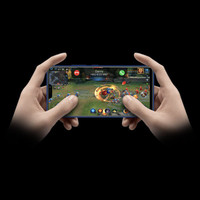 Game Mode 2.0
Switch to this mode and you can block all messages, calls, and alerts while you game on your phone.