Product Description :
A tab for your little one to play his/her favorite games, a tab for your loved one to browse the Internet, a tab for all your work needs – the Honor MediaPad T3 10 can be customized to the users liking for ease of use. The rich display comes with features such as the Eye Comfort Mode to prevent eye-strain while using the tab for long hours.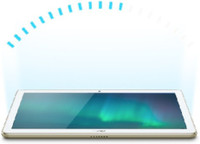 Reduces Eye-strain
Working on your tab continuously for a long time could be strenuous to your eyes, but, with features such as the Special Low-light and the Eye Comfort Mode, this tab is designed to reduce visual fatigue.
Custom Operating System
The MediaPad T3 10 EMUI 5.1 Operating System – powered by Android 7.0 – is designed to be user-friendly and interactive for breezy surfing.
Rich Display
Enjoy vibrant visuals on the 24.3 cm (9.6 inch) Display that is ably supported by the single-piece anodized aluminum body.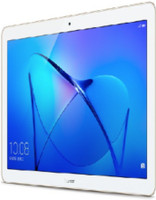 Long-lasting Battery
The long-lasting 4800 mAh Li-ion Polymer battery ensures that this tab is by your side, for all your work and entertainment needs, at any point in time.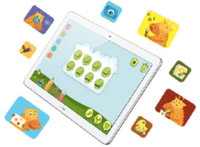 Customizable User Modes
Be in control of your tab as the Customizable User Modes enable you to control and decide what features can be used by your child and other family members.
Other Features
This tab has a RAM of 2 GB and comes with an internal storage of 16 GB (expandable up to 128 GB). You can also click delightful pictures on-the-go thanks to the presence of a 5 MP Rear Camera and a 2 MP Front Camera.